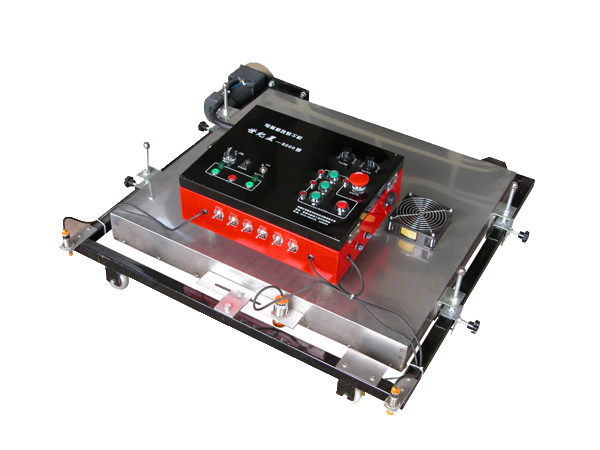 Movable dryers are especially useful for screen printing a multi-color design. The screen printing dryer cures or dries one color, so that the next color to be applied won't smear or smudge.
Also known as a flash cure unit, it uses a flash process to dry printed textiles in a matter of seconds. The movable dryer can also be fit with castors to automate the drying process, which means the dryer can run automatically across the print table, drying wet ink rapidly. If for any reason the dryer breaks down or is obstructed along its path, the unit will automatically cut off the power supply for maximum safety.
Working Principle
The movable dryer uses vacuum tubes that give off an intensive heat in 3 seconds during one heating cycle. Heat can be released from a single side, or both sides. As it is controlled by a micro-computer, the heater can be set with the proper heating time that saves more energy than an ordinary heating oven.

Technical Specifications

Product model: Century Star -6000
Product specification: 1200mm
Product Description:
Far infrared quartz heater saves electricity and durable.
Arbitrary setting, automatic constant temperature heating.
The speed of travel is continuously variable and continuously adjustable.
Precise positioning and regular heating.
Quick return function;
Automatic count, end stop function;
Fault stop, sound and light alarm function;
It can be applied to many kinds of printing materials, such as water slurry, mortar, thermosetting ink and so on.