1.Advanced, unique drive and positioning system to ensure the longterm stability and highprecision running.
2.Low energy consuming, minimize the usage of electricity and compressed air.
3.Advanced hollow honeycombed structure aluminum alloy pallet, high flatness, goodheat dispersion, light weight, not easily deformed damage.
4.Adopt the advanced "flash dryer". Use the U-TYPE energyefficient carbon fiber tube,each tube can be controlled separately and temperature adjustable, minimize theenergy consumption.
5.Pallet quickchanging function, only take few seconds to change one pallet. One singlemachine can achieve the printing requirements of cutting pieces and finishedgarments.
6.Simple and flexible frame holding unit, reduce frame alignment time.
7.Combine with the digital printer, can achieve the DIY requirements, high cost performance.
8.Can combine the flocking unit. auto heat press machine easily, can achieve variousprinting processes in one machine.
9.The colorful touchscreen HMI and the advanced control panel provide intuitive andconvenient operation experience. And support the function of fault Selfdiagnosis andtroubleshooting tips.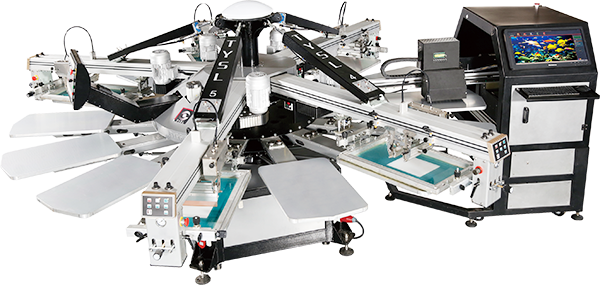 Parameter index: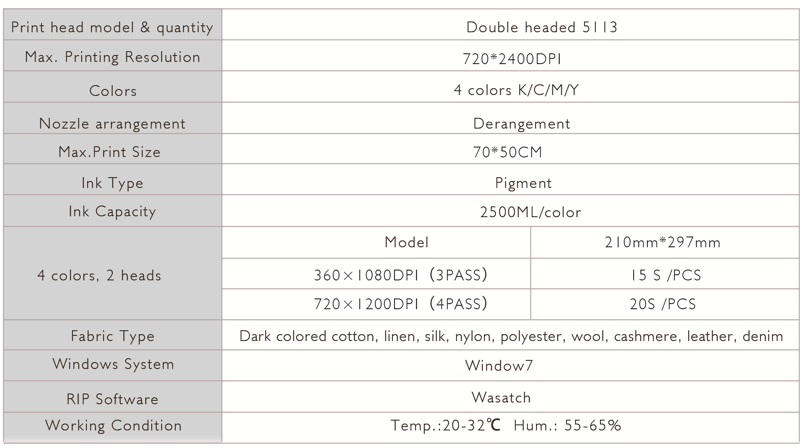 Product details: